The A Family for Every Orphan board is a team of highly dedicated individuals who demonstrate a wide array of talents and skills that they use to serve the organization. Many of them have adopted siblings or adopted children of their own or have served in a variety of mission fields, which fuels their passion to provide families for orphan children.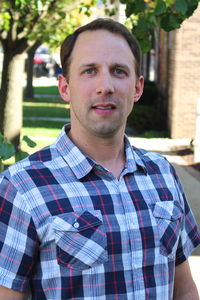 Oriah Longanecker, Chair
Oriah Longanecker has served full-time in the U.S. Air Force for over 21 years in Active Duty, Reserves, and currently Air National Guard positions. He has led Joint Military units in several countries, a variety of combat activities, and served in several staff positions across the United States. A native of the Pacific Northwest, he is currently assigned to the Command and General Staff Officer Course at Ft. Leavenworth, Kansas. His undergrad was in Management studies with Graduate studies in Military Art and Science, Homeland Security Studies, and Cybersecurity.
He and his wife, Sarah, have been blessed with 9 wonderful children. God has led their family for the last 10+ years to serve alongside various ministries and churches working to address the orphan crisis both within their communities as well as internationally. Oriah's passions include sharing the Good News of the Gospel, any adventure involving his family, reading works by inspiring Christian thinkers throughout history, and all things outdoors.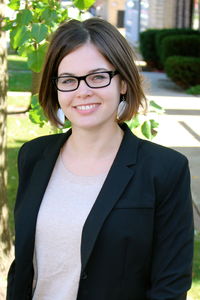 Melinda Mandell, Vice Chair
Melinda is the owner of Melinda Mandell Interior Design, a residential design firm located in Palo Alto, California. She holds a Bachelor of Arts degree in Interior Design from Seattle Pacific University, and an associate's degree in Interior Design from the Fashion Institute of Design and Merchandising. Melinda lends a creative and market savvy edge to the A Family for Every Orphan team.
Melinda is passionate about orphans and how families can play a role in the healing of children with broken pasts. She is specifically interested in how the physical home can support foster/adoptive families as they care for their children. Her three siblings, who were adopted from Russia, who were instrumental in making her aware of the plight of orphans in Eastern Europe and the issues surrounding orphan care.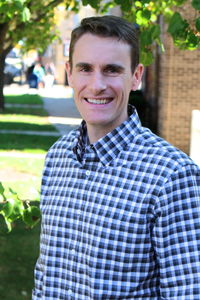 Karl Scheuerman, Secretary
Karl Scheuerman has been involved with A Family for Every Orphan since its inception. He currently is the board's Secretary and has previously served as Chair. As a child, Karl's family was involved in foster care. He spent a year during his college studies to serve students and orphans as a missionary in Russia, which further developed his heart for the fatherless. Karl is a distinguished graduate of the United States Air Force Academy whose military service included tours in Turkey and Afghanistan. He later earned a master's degree in Public Policy from the University of Maryland and now works as a senior analyst for a global cyber security company. Karl also serves as Director of Operations for an Air National Guard squadron. He lives with his wife and three daughters in Richland, WA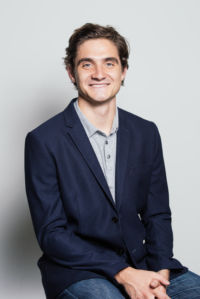 Paul Zhdan, Treasurer
Paul currently serves as interim Treasurer for AFFEO. Throughout the past nine years, Paul has been passionately engaged in student development, special needs care, and orphan ministry. After graduating from Wheaton College with majors in Philosophy and Business/Economics, Paul spent time volunteering with summer camps and orphan care organizations in Ukraine. This international trip solidified Paul's desire and commitment to make a difference in the lives of orphans in Ukraine and around the world, both on a personal and systemic level.
Currently, Paul leads operations at a small financial planning firm in the Chicagoland area. Hiking in the mountains, playing frisbee, and reading are among Paul's favorite things to do!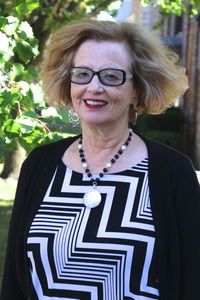 Dr. Anita Deyneka, Voting Member
Dr. Anita Deyneka serves as a voting member on the board. She holds an honorary PhD from Seattle Pacific University and has been involved as a leader in non-profit work in Russia and Ukraine for the last 46 years. She recently retired as the President of Peter-Deyneka Russian Ministries, a non-profit organization that she co-founded with her late husband, Peter. Anita has been absolutely invaluable as a mentor during these early stages. She works around the clock as a volunteer to establish potential donor relationships, seek out project partners, and encourage churches to prayer and action on behalf of the orphans. She is also the proud mother of two adopted children from Colombia and grandmother to five beautiful grandchildren.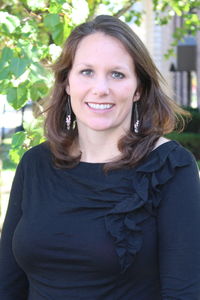 Jenn Foxworth, Voting Board Member
Jenn attended Presbyterian College in Clinton, SC where she majored in Special Education and student taught in a Pre-School Special Needs class. She loved everything about teaching and has a passion for those with special needs. Upon graduation, she commissioned as a Second Lieutenant in the Army Corps of Engineers for five years until she and her husband, Russell (Air Force), moved overseas. Now she lives in Alaska and is doing her dream job staying home with their three girls, five and under, and homeschooling.
Jenn believes that Jesus made it clear in scripture that we are to care for the widows and orphans. While they pray that one day the Lord would lead them as a family to adopt children and provide a Christ-centered home for them, their desire now is to be more involved with a ministry that is doing that work right now. Jenn and her husband Russell are excited about the possibility of directly advocating for these children through A Family for Every Orphan and desire to serve and assist where needed.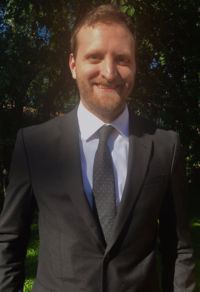 Anthony Ritchie, Voting Board Member
Anthony serves as a voting member on the board. He graduated from Grove City College in Pennsylvania in 2014 and now resides in Big Rock, Illinois. Anthony works as a project manager at Fox River Foundation where he is involved in a myriad of projects including many that support orphans and vulnerable children in the U.S. and abroad, primarily with the strategy of mobilizing government, the faith community, and the business sector around the goal of permanency and belonging for every child.
He is passionate about helping vulnerable children and believes that a permanent family is the most effective way of solving the world orphan crisis, making him a perfect match for the team. The youngest of ten children, Anthony's upbringing and core values are based strongly on the idea of family, and that every child needs a loving home to help them truly reach their full potential.
Anthony and his wife Kelsey (the eldest of ten children, 7 of whom are adopted) just welcomed their first child, Amos into the world in April 2017.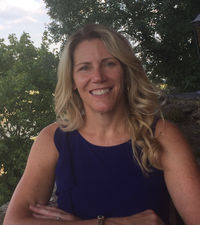 Allison Pinkham, Voting Board Member
Allison Pinkham has over 20 years experience in business and HR and is currently a Vice President of Human Resources for a large multi-national pharmaceutical company based in Germany. She brings a broad range of business and HR experience to the board which includes her previous work as an IT systems consultant at Accenture and as an Organizational Development and Change Management consultant at Booz Allen Hamilton. She has also worked previously in Marketing and the majority of her experience is comprised of HR leadership roles at MasterCard, Darden Business School at the University of Virginia and currently at Boehringer Ingelheim.
Allison has always had a passion for helping children, especially children in vulnerable situations, which includes her previous volunteer work with the Crisis Pregnancy Center in Charlottesville, VA; as a Counselor for at-risk youth in Annapolis, MD; a summer camp counselor in NJ; and a Sunday School Children's teacher in Wilton, CT. While on an expat assignment in Germany Allison was seeking out opportunities to help specifically support orphans and learned about the organization "A Family for Every Orphan". Upon learning about the amazing work the organization was doing Allison wanted to volunteer where she could and was eventually led to join the board to contribute her business and HR experience where needed to further realize the goal of finding a home for every orphan. Allison feels strongly that every child deserves a loving home and she will work to use the gifts that God has given her to try to make that passion a reality.
Allison currently resides in Germany with her husband and two children. She enjoys various travel adventures with her family including hiking, biking, boating, swimming, experiencing different countries and cultures and seeing the beauty of the world that God created.